Upic is a complete image hosting PHP script with unique features that you can set-up in just a few minutes.
It is beautifully and uniquely designed, responsive, fast and easy-to-use for your future users. It makes it easy to start your own image hosting business.
UPDATES are regularly made on this script based on your requests. Check the CHANGELOG to read more – NEW MAJOR UPDATE RELEASED ON 10/10/19
Demo / Try it
Here are the admin login details :
Username : admin
Password : admin
What are the requirements?
Upic will work perfectly on almost any web hosting. However, I strongly recommend using Bluehost as they provide unlimited SSD storage at fair rates and Upic works perfectly and quickly on their server.
Happy Customers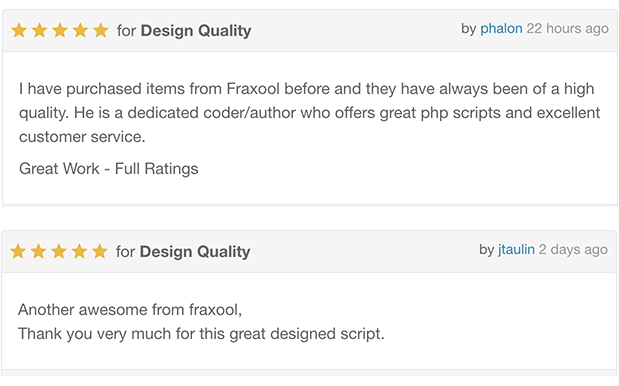 What are the Main Features of Upic?
Ajax Upload : no page reload when you upload photos with beautiful animations
One Button Upload
Drag & Drop Upload
Multiple / Batch Files Upload (NEW!)
Webcam Upload which is a rare and complicated to integrate feature, especially with Ajax
User Accounts so your users can upload photos and find them in their accounts after signing up
Monetization with ads
GIF Support
Masonry & responsive styled photo gallery
Infinite Scroll with animated masonry effect
Perfectly integrated sharing plugins so your users can either share the link to the photo directly or post them on social networks
Complete admin area to manage your website in just a few clicks
Fully Responsive to make it easy to use on phone and tablets
Complete documentation, beginner friendly and easy to install
Bootstrap 4 based
Changelog
The new updates are based on your suggestions. Once you purchase the script, you can have the chance to get your custom feature developed for free if I find it useful for the script
Version 1.4 – 10/10/19 – MAJOR UPDATE
ADD – Multiple / Batch Upload Support : You can now allow your users to upload multiple photos at once!
ADD – Admin Max Upload Setting : As an admin, you can control how many files a user can upload at once
IMPROVEMENTS – UI and Masonry animations : there was an issue sometimes with the photo masonry which is now fixed and animated!
BUG FIXES – Some PHP errors have been removed and fixed!
Version 1.3 – 09/26/19
ADD – Gif Support : You can now upload GIFs in addition to "normal" photos !
Version 1.2 – 09/20/19
ADD – Short URL for Photos : Ability to select the short URL version to share the photo
ADD – Update Max Photos Size in Admin : You can now specify the max upload size of the user's photos from the admin dashboard
Version 1.1 – 09/19/19
Landing Page Design : Better landing page design to explain features of Upic
Version 1.0 – 09/19/19 – First Release

What if I have an issue?
I completely support this item and I assure you a reply within 24 hours if you have any issue with Upic. You can just send me a message via my CodeCanyon profile page and I will get back to you right away.